Republican Presidential Candidates To Face Off In Twitter Debate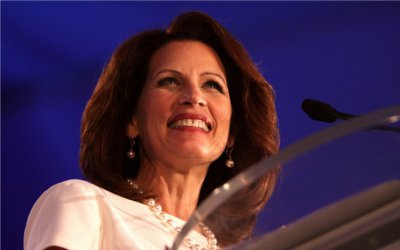 A U.S. Republican presidential debate will take place on Twitter on
July 20. In addition to participating in the debate through your normal Twitter client, you can also take part by visiting a dedicated website that will organize tweets from the moderator (radio host Rusty Humphries), the candidates and other Twitter users into separate streams.
By hosting the debate on a dedicated website, organizers believe that this will allow a public conversation between the candidates to take place, without other Twitter users who want to get involved flooding out the tweets of the debaters.
The website — 140TownHall.com — will aggregate tweets related to the debate based on account names and #hashtags. The website will display real-time stats on the number of followers, mentions and retweets each candidate has in one column; color-coded tweets from the moderator and presidential candidates in a second column; and comments on the debate by other Twitter users in a third column.
Related tweets will also be automatically retweeted by the @140townhall Twitter account and the debate will be archived on the site so you can view the debate as it happened. The Republican presidential candidates will take part in the debate by sending the tweets themselves, according to Mashable, and candidates are being given the chance to work out strategies in advance on the website's backend system.
Most of the major Republican candidates, including Michele Bachmann and Herman Cain, are set to take part in the Twitter debate. Many of the candidates recently took part in a debate hosted by CNN, where you could submit questions via Facebook and Twitter.
It practically goes without saying that this is a really cool use of Twitter. It will allow voters to directly engage with the candidates while the debate takes place. I hope that, if the debate is a success, that it could lead to a Twitter debate between Democrat and Republican presidential nominees in the future.