Presidential Candidates Twitter Stats Revealed, President Obama Most Likely To Be Retweeted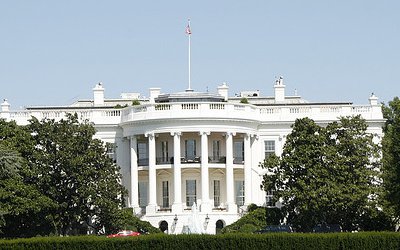 We all know that social networking services will play an important part in the 2012 presidential election campaign. Indeed, if candidates have a Facebook or Twitter account, it may lead to an increased number of votes during the campaign. But how exactly are the candidates using Twitter to mobilize citizens into voting for them?
The Associated Press took a look at how the presidential candidates are using the social network through the campaign by examining their tweets from the day the joined the race until Oct. 24.
With more than 10.8 million followers, President Barack Obama has by far the highest number of followers of any candidate. The president occasionally uses the social network himself, posting signed tweets with his initials at the end. However, a Twitter campaign appeared to backfire on Obama, when he encouraged followers to urge lawmakers to reach an agreement on U.S. debt ceiling crisis measures — he lost a boatload of followers after a barrage of tweets was sent from his account. His account has tweeted 731 times since his re-election bid was launched. Of these tweets, 690 were retweeted more than 100 times.
Newt Gingrich, who announced his candidacy on the social network, might be falling behind his rivals when it comes to fundraising (his campaign is more than $1 million in debt), but he's one of the most active Twitter users among the candidates. From the day he entered the running to become president until Oct. 24, he had tweeted 470 times. However, he has been accused of having mostly fake followers.
Rick Santorum, a former Pennsylvania senator, tweeted 326 times between his candidacy announcement and last Monday, while Rick Perry sent 42 tweets since he launched his presidential campaign in August.
Herman Cain is the Republican candidate who's most likely to be retweeted. He sent 579 tweets to his followers since formally joining the race to become president. Of these tweets, 144 have been retweeted more than 100 times. Mitt Romney, who launched his campaign with a YouTube video, has sent 233 tweets to his followers since formally becoming a candidate, with the majority of those tweets being sent from the Twitter website.
It appears that Obama may have a better grasp on social networking than his rivals. Of course, he used social networking services to strong effect in his successful 2008 campaign, so he and his team have some experience over how this works. However, there's a long way to go in the race and as Republican candidates garner more support and use Twitter more effectively, the gap between Obama and his rivals may become a little narrower — at least when it comes to Twitter.