REPORT: YouTube Paying More Than $100M For Original Professional Content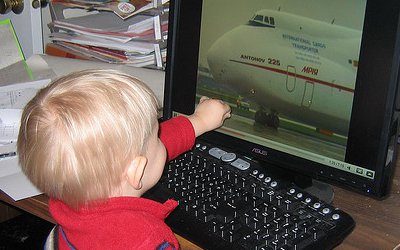 YouTube is said to be finalizing deals with major media companies and well-known personalities, including skateboarder Tony Hawk, to provide dozens of channels with original content on the video-sharing service.
YouTube is paying more than $100 million in cash advances to secure the deals for the content, according to The Wall Street Journal. YouTube will recoup this investment from advertising it will display alongside this original content. It is likely that, once YouTube has made its investment back, it will share any additional ad revenue with its partners in this initiative.
The video-sharing service is expected to team up with partners such as Warner Bros., FremantleMedia (the company which produces "The X Factor") and News Corp.-owned ShineReveille, which has been involved in hit shows like "Ugly Betty." YouTube's parent company Google has apparently struck agreements or is in late-stage talks with all of these potential partners, while it is in discussions with other companies to bring content for dedicated channels such as news and sports to YouTube. The video-sharing service is also in talks with some of its current content partners to create content for the new channels.
One of the reasons why YouTube is carrying out this initiative is apparently to increase advertising revenue. The service is on course to generate over $1 billion in advertising revenue this year, up from over $500 million last year. With the channels initiative, YouTube is hoping to convince big-name advertisers that the platform is a safe way to promote their brands on a global scale. Many advertisers were previously worried that their brands would be associated with the large volume of user-generated, low quality content that appears on YouTube, but the addition of professional-grade content on channels will go some way to resolving those concerns.
We've been hearing rumors about YouTube's move into providing channels on the video-sharing service over the past several months. Back in May, we reported that YouTube was preparing to launch featured content channels, with the video-sharing service investing up to $100 million on the initiative. Last month, we reported that the launch of the channels would take place in early 2012.