'Sesame Street' YouTube Account Hacked, X-rated Content Added To Channel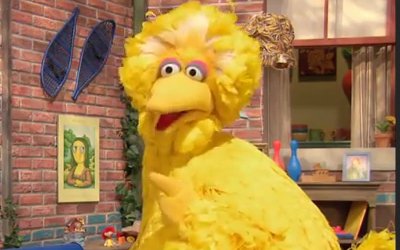 It seems that not even beloved children's TV series "Sesame Street" is safe from hackers. The show's YouTube account fell victim to a nasty attack, where X-rated content was uploaded to the channel.
The show's channel was taken down by YouTube on Sunday afternoon, with visitors to the channel being greeted by a message that said it had been taken offline due to violations of the video-sharing service's community guidelines. Rather than viewing videos of Muppets, several users who had visited the channel following the attack were instead presented with explicit sex videos.
"YouTube's Community Guidelines prohibit graphic content," a YouTube spokesperson told CNN. "As always, we remove inappropriate material as soon as we are made aware of it."
A message that was posted on the channel's page before the content was removed indicated that 2 YouTube users were behind the attack, but at least one of them, known as MrEdxwx, has denied being responsible for the hack.
A message on the "Sesame Street" channel reads:
We apologize for any inconvenience our audience may have experienced yesterday on our Sesame Street YouTube channel. Our channel was temporarily compromised, but we have since restored our original line-up of the best classic Sesame Street video clips featuring Cookie Monster, Big Bird, Grover, Oscar the Grouch, and the rest of the fuzzy, feathered, and googly-eyed friends you remember from childhood.
Back in August, we reported that the account of popular YouTube user CopperCab had been hacked, but this attack is much more despicable. To think that very young children may have seen the explicit videos that were posted on the channel is troubling.