SocialCam Updates iPhone App, Adds Video Filters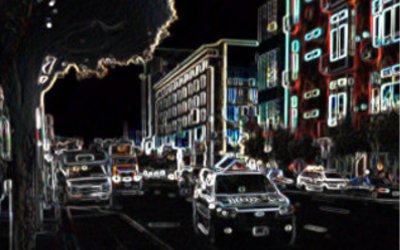 Video-sharing service SocialCam has rolled out version 3.0 of its iPhone app. The big news here is that SocialCam has added filters, which will help you give your videos some extra visual flourish.
There are 8 filters which are available for you to choose from: vintage filters 1970s, Bohemian, Noir, Sepia and Rouge, along with experimental filters Electronica, Acid and Foil. Elsewhere, SocialCam has made changes to its Twitter and Tumblr features, while it has fixed some bugs within the app.
SocialCam launched its iPhone and Android app in March and the app has been downloaded more than 2 million times — it passed 1 million downloads in July. SocialCam added new log-in options and a friend finder feature in June and was spun off by Justin.tv as a separate company in August.
Adding filters could be a big step in helping SocialCam go mainstream. We've already seen what filters can do for photo-sharing apps such as Instagram (which has more than 10 million users who are adding more than 25 photos and 90 likes every second), so I would not be surprised if the pace of SocialCam's growth picks up following this update.
To check out the latest version of SocialCam, you can download it on your iPhone. You can also download SocialCam on your Android device.