Twitter Tool Helps You Know Your Followers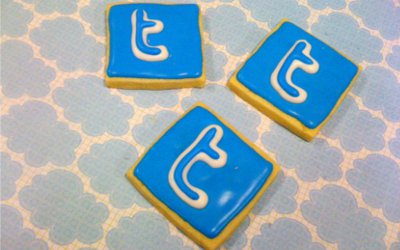 You can now get a broad picture of the type of people who follow you on Twitter following the launch of an in-depth analytics tool called Know your Twitter followers.
The tool, which was created by location technology service provider Schmap, allows you to view a summary analysis of your Twitter followers based on their bio, location and tweets to help give you an idea of the type of person who is following you.
Know your Twitter followers has both a free version and a paid-for version, which offer varying levels of analysis depending on your needs. The free service will give you a summary analysis of your followers. You'll see stats on gender, marital status, likes and interests among your followers. A more in-depth analysis, which will cost between $4.95 and $149.95 depending on your follower numbers and whether the Twitter account you want to analyze is an individual or brand account, offers a more in-depth analysis.
To highlight how the tool works, Schmap analyzed the Twitter followers of a number of celebrities. Sarah Palin's followers are likely to be married, religious parents who enjoy reading books. The followers of Charlie Sheen, who set a record when he reached 1 million followers faster than anyone else, are likely to be iPhone users who tweet a lot and like to party.
U.K. Prime Minister David Cameron is followed by a large number of lawyers, while chef Jamie Oliver is followed by a large number of teachers. Rather strangely, Twitter users with pets were not very likely to follow Tiger Woods.
"As individuals, we're naturally curious to discover who follows our tweets," Schmap's chief executive Paul Hallett told The Telegraph. "This new service goes much deeper – to the commercial imperative of brands and corporations, ad buyers, the media, political campaigners, event promoters and local merchants to understand their audiences on this increasingly significant social medium."
This type of information is often invaluable to brands and companies who want to find the best ways to deliver content to their followers, but for individual users, it's a good way to understand a little more about the people who are following you so you can start sending tweets that might interest them on a deeper level and engage with your followers a little more.
The service has launched in public beta and you can test it out for yourself by visiting the Know your Twitter followers website.