Google Launches Google+ Social Project, Plans To Take On Facebook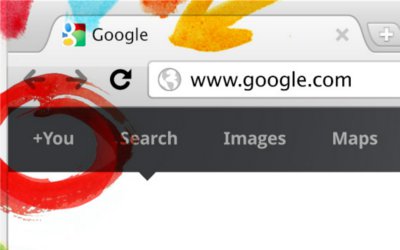 Rumors have been swirling for some time that Google has been working on a social network of its own to compete with Facebook. Those rumors have proven to be true, as the search giant has announced the launch of Google+, a new social layer that turns the whole of Google into a social network.
Google+, which Google began to roll out in a limited field test Tuesday, is the next stage in the company's evolution. At launch, Google+ has 5 key features — Circles, Hangouts, Instant Upload, Sparks and Huddle — each of which has a different, defined focus.
Circles
The first of these features, Circles, is essentially the starting point — the place where you organize your contacts into groups to make your social sharing more selective and easier to manage. You can click and drag your contacts into custom groups (or "circles"), so that you do not accidentally share a work-related website with your grandparents or an embarrassing family story from your cousin's blog with your boss. With Circles, Google appears to have made selective sharing much easier.
Hangouts
With Hangouts, you will be be able to engage in group video chats with your colleagues, friends and families. Rather than trying to set up a specific time to talk with your nearest and dearest, you can drop into Hangouts and signal your availability to your loved ones. Picture this: your neighbor steps out on their front porch to sit and watch the world go by. This suggests that they are interested in hanging out and starting a conversation. Hangouts does the same thing, except in an online environment — you are simply hanging out and letting specific friends (or a whole circle) know that you are available for a video chat. What's particularly cool about this is that Google will determine the person who is speaking and that person's video will be enlarged in the hangout while they are talking.
Instant Upload
Next up is Instant Upload. This is Google's photo and video-sharing service. While you are taking photos or videos on your mobile device, Google can automatically sync them to the cloud so that you can view them from any device later. Photos and videos you capture can also be uploaded to a private album so that people in a particular circle can see them.
Sparks
Sparks is the feature that helps you to discover cool content across the Web. Finding a conversation starter is not always the easiest thing to do, even if you have a shared interest with someone. Sparks helps you to break the ice by finding great content on the Web that you can talk about. You can search on any topic you want across 40 languages, and Google says that Sparks will ensure that you always have something to watch, read or share with your circles. Additionally, you can add any topic that you search for to your interests for easy access. I can already see this being the feature that I spend the most time using.
Huddle
Lastly, Huddle is a group messaging feature that allows you to make plans with your Circles while on the move via your mobile device. Rather than having to make plans by texting friends individually, you will be able to message them all at once with Huddle. Simple. Effective.
It seems that, with Google+, Google is getting deadly serious in its battle with Facebook for social supremacy. Google looks to have learned its lessons from the failure that was Google Buzz to create a social service that brings friends together and helps them to connect with each other. At face value, Hangouts and Sparks would appear to be the key features — Facebook does not have a native video chat app as yet, and being able to discover cool content based on your interests (much like you would with StumbleUpon) is a great way to start conversations. As it stands, the features of Google+ are similar to those found on services such as StumbleUpon, GroupMe, Skype and more — so it may not only be Facebook that Google is taking on with this project.
You will be able to access Google+ features from a bar at the top of every Google Web page, where you can view your notifications and share content to your circles at any time. There is a centralized Stream, where you will be able to view all of the activity that the people in your circles have decided to share — you will be able to +1 anything that you see here too. Meanwhile, with every post that you make on Google+, you can add your location so that your friends know where you are.
Google is placing a focus on privacy here too, with detailed visibility settings for most parts of your profile while the names of your circles are never revealed to anyone else. You can also decide which of your actions prompt notifications, opt to approve any photos you have been tagged in before the tags appear (perhaps this has been included with Facebook's recent photo-tagging controversy in mind) and switch between Google accounts using the Google+ bar. It might be that Google has learned valuable lessons from the privacy flaws of Google Buzz or that it is protecting itself from any future smear campaigns, but it is encouraging to see that Google is letting you have great control over your privacy.
Google is going big with its latest social effort. Really big, and these features are just the beginning of Google+. I can't wait to get my hands on Google+ and to see if Google+ will prove to be a serious challenger to Facebook's crown as the king of social networks.
While Google has already launched a Google+ app for Android devices (with an app for iPhone, iPad and iPod touch devices coming soon), it is important to note that the Google+ project is currently only available by invitation while Google identifies any problems and irons them out. You can find out more about Google+ by visiting the service's website and its help center.