Facebook Unveils New Security Measures, Details Security Features In Infographic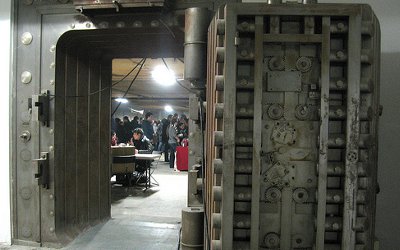 Facebook has announced several new security features that aim to keep you and your Facebook account safe. The social network is testing the Trusted Friends and App Passwords tools, while it has published an infographic which details some of the many security features that you can take advantage of on Facebook.
The Trusted Friends tool will help you out if you ever get locked out of your Facebook account. You'll be able to select between 3 and 5 friends who'll be able to help you out if you ever have problems in accessing your account. If you happen to forget your password and do not have access to the email address you used to sign up to Facebook with, your trusted friends can help you gain access to Facebook again. The social network will send access codes to the friends you have selected and they can give you that information so you can gain access to your account.
The App Passwords feature will allow you to set up passwords for logging in to third-party apps. Before the launch of this feature, you will have had log in to Facebook apps using the same login details you use on your Facebook account. This feature will let you create new passwords to use just for these apps so that you do not have to share your Facebook login details with third-party developers and their apps. It should certainly give Facebook's more than 800 million monthly active users a little more peace of mind about keeping their accounts secure when using third-party apps. You'll be able to active this by accessing the App Passwords section of the Security tab in your account settings.
Facebook has launched a bunch of security tools over the last few years, along with several back-end systems that are designed to keep your data safe. However, Facebook is aware that there may be some people who are not fully aware of all the security tools at their disposal, so it has published an infographic (which you can see below) to help you understand more about the security features you can take advantage of.
The social network has rolled out a bunch of security measures this year alone. It has teamed up with Web of Trust and Websense to combat malicious links; launched a two-step login process called Login Approvals; and added social reporting measures and a password reset option on its mobile website. The company also launched a guide to security on the social network in August.
However, it has not all been sunshine and roses for Facebook when it comes to security. The social network had to fix a security flaw that let advertisers gain access to millions of users' personal data. More recently, the company resolved an issue with its cookies which, it was claimed, allowed Facebook to track your Web browsing data even after you'd logged out of the social network. This issue led to several lawsuits being filed against Facebook.
The Trusted Friends and App Approvals features should be available in the coming weeks.
Click to enlarge the infographic.