Foursquare Updates BlackBerry App, Adds Notification Tray And More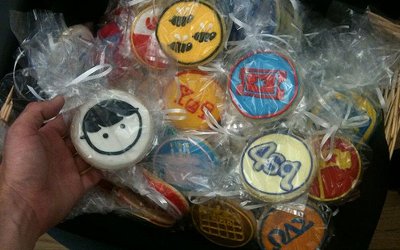 Foursquare has rolled out an update to its BlackBerry app. The app now includes the notification tray, better settings and account management and more.
The notification tray is a feature that has been available on the Android and iPhone apps for several months. The feature keeps you up to date with all of your friends' activity on the location-based service. It will let you know when, for instance, someone comments on one of your check-ins; new comments or photos have been added to a a check-in you've commented on; and one of your friends does a tip you've left at a venue.
The tray will also let you know when a place you're at starts swarming; a special has been added to a place on your To-Do list; and when you have the same place on your To-Do list as one of your friends. Additionally, you'll be notified when one of your Facebook friends joins Foursquare if you have connected your Facebook account, while you'll be notified when someone ousts you as the mayor of a venue.
Elsewhere, the app now has better account and settings management, so you can adjust your privacy settings, change your password and manage your third-party apps. Improvements have been made to GPS and location support too, while other small tweaks and fixes are part of the latest version of the app.
I'm a little surprised that this update does not grant BlackBerry users access to the lists feature, which was launched in August. Foursquare updated the app in July to add a new interface and daily deals functionality, along with other features. The location-based service most recently updated its iPhone app to add the Radar feature.
You can download the new version of the Foursquare app on your BlackBerry now.