China Set To Tighten Social Media Censorship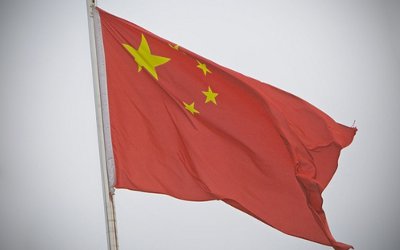 China is preparing to establish stricter rules for the use of social media and instant messaging services following a surge in microblogging popularity in the world's most populous country.
An official response to the increase in microblogging usage was issued by the Communist party central committee after citizens started to discuss sensitive issues, attack official abuses and outline scandals in the country.
China has perhaps the strictest Internet control system in the world. Facebook and Twitter are banned in the country, for instance. However, the country's censorship bodies have struggled to keep up with the flow of information on microblogging services like Weibo. The number of registered users on domestic microblogging services hit 195 million by the end of June — three times the number of users they had 6 months previously.
Communiques that are released by the Chinese authorities are used by senior officials to make their priorities clear. The document read, in part, "Strengthen guidance and administration of social internet services and instant communications tools, and regulate the orderly dissemination of information. … Apply the law to sternly punish the dissemination of harmful information."
Censors often block or remove content they deem to be harmful from social media services. However, news can spread at an extraordinary pace on microblogging services and users are finding ways to bypass state controls, like using euphemisms to describe issues. This has made it difficult for censors to suppress the flow of information.
It does not seem likely that authorities will shut down social media services entirely in China, as that may lead to a mass backlash due to their popularity. It seems more likely that state officials will pressure social media services to monitor content more diligently, even though many of the services have large teams of staff who monitor and remove potentially sensitive content.
David Bandurski, of Hong Kong University's China Media Project, told The Guardian:
This [communique] is what we have been waiting for; there have been signs for weeks now. It is important, but it does not tell us exactly what's going to happen. It sends the signal: 'Everyone watch out'. Usually [these kind of directives] are followed by some more concrete actions, but it's often very difficult to draw a line between a government policy flare like this and a particular action because control is a constant in China.
Earlier this year, China blocked access to LinkedIn in certain parts of the country for a short time after there was discussion about pro-democracy protests on the professional social network. While Facebook has a sales office in Hong Kong, it does not appear that the social network will be making its way into China any time soon following the state's latest communique.