Google+ Launches New Features, Lets You See What's Hot On Social Network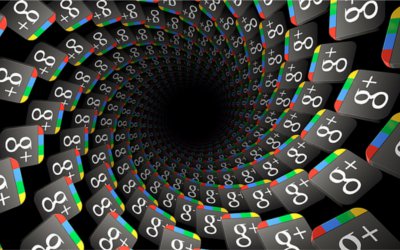 Google+ has launched several new features that will help you find what content is popular on the social network. You'll also be able to see how posts are being shared and have some fun with your photos through a new editing tool.
The What's Hot on Google+ feature will help you discover interesting content that's being discussed frequently on the social network. Since Google+ users are sharing and receiving more than 1 billion posts every day, it's often difficult to keep up with the constant flow of information and content that's being posted by the service's more than 40 million users. This is where the What's Hot feature comes in.
What's Hot is available as a standalone stream that's accessible from a link on the left of your home page and you'll see hot posts in your other streams too.
Yonatan Zunger, the senior engineer on the Google+ team, shows how the new feature works in this video:
When you share content on Google+, you might find that others like what you have shared and choose to reshare that content with others. To help you understand how posts are shared across the social network, Google+ has launched its Ripples feature. This is a visualization tool for public shares and comments.
To check out the feature, find a public post you're interested in and click on "View Ripples" from the drop-down menu. You'll be able to view activity surrounding that post such as top contributors and specific events related to that post. Here's a look at Ripples:
Lastly, Google+, which also opened up access to Google Apps users Thursday, is making it a little easier to give your photos a little more personality with its Creative Kit photo editor. The editor contains a series of tools and effects to help you give your photos some more flavor. For instance you can add filters and text.
Given that we're inching close to Halloween, Google+ has added some fun, limited-edition Halloween effects to the creative kit. A photo competition is being held to find the spookiest images. Once you've made your photos a little scarier using the Creative Kit, share them publicly on Google+ using the #gplushalloween hashtag. Google is assembling a panel of celebrities, who will reveal their favorite photos on Nov. 3.
Google+ is starting to roll out these features to all users Thursday.