INFOGRAPHIC: How Scams And Spam Affected Social Networking Users This Summer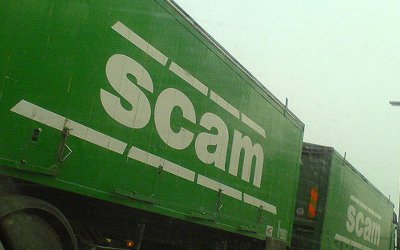 Spam and scams on social networks have been a problem as long as these services have been in existence. Any time that a social network has been launched, it has been plagued by scammers and spammers trying to profit illegitimately from that service's users. Indeed, we have reported on numerous instances where Facebook users have been targeted by scams, while Twitter has had ongoing problems with malware and earlier this year it was revealed that there are more spam tweets than there are about news.
To emphasize the problem, an infographic published by Impermium — which helps its clients fight Web spam and abuse — showcases several trends in scams on social networks. The data used in the infographic was gathered over a 100-day period between June and August, from more than 90 million social networking users in
72 countries.
Impermium found that the percentage of social networking accounts which are fraudulent ranges from 5 percent to 40 percent. Given that Facebook has more than 750 million active monthly users and there are more than
200 million registered Twitter accounts, that means that there could be hundreds of millions of fraudulent social networking accounts. Obtaining user credentials for 100 Facebook accounts from the black market costs just $15 compared with $135 in summer 2010.
The infographic highlights the fact that scammers are becoming more sophisticated in their attempts to gain access to your personal details as they are becoming faster in launching scams related to major news events. It also reveals the countries where the majority of social Web spam and abuse are originating.